Hi! Nice to meet you, I'm Julien.
I'm a Paris based UI designer, crafting and building great user experiences for 12+ years.

My main areas of focus are User Interface Design, Design System and Front-End Development.
As a designer, I believe great products are simple and intuitive and don't need a week of training.
I believe great products are consistent and should follow standards and patterns wherever possible but should also break those patterns when needed.
I believe great products caters to the user's needs and the best way to do it is by listening to users, gather their feedback and analyze data.
Beyond work, I enjoy traveling and getting lost in a city I don't know. I found that it's the best way to explore and appreciate a new place and taste a new culture.
I'm a photography enthusiast and take my camera whenever I can to shoot architecture, landscape, nature or sometimes music shows. You can find me on Unsplash.
I love pixel perfect, dogs, street art, caïpirinhas, the Eiffel Tower, Sigur Rós.
I hate coriander, cats, being late, cigarette smoke.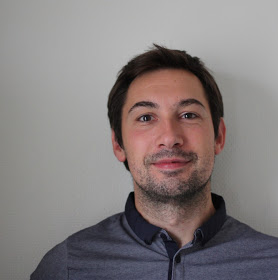 Skills
Design
User flows
Wireframing
Prototyping
Responsive Design
Mobile and Web App Design
Website Design
Design System
Graphic Design
Web Development
HTML5, CSS3
JavaScript, jQuery
Bootstrap, Foundation
WordPress
PHP
Tools
Pencil & Paper
Figma
zeroheight
Whimsical
Photoshop
Illustrator
Experience
UI Designer at Golem.ai

May 2021 to Present – Paris, France

UI Designer Freelance

Dec. 2020 to Present – Paris, France

UI/UX Designer & Front Office Developer at Andjaro

Dec. 2016 to Oct. 2020 – Paris, France

Joined a team of 11 people as the only designer
Led the design of web and mobile applications that allows 250,000 staff transfers each year and has already generated €20 million in savings on our clients' temporary and fixed-term contracts budgets
Defined and delivered new UX and UI for K2, Andjaro's core feature to help increase the number of staff transfers
Created and managed Mountain, Andjaro's Design System to help reduce development time and harmonize the experience
Led the design and front-end development of the corporate website to help marketing team increase the number of leads. Produced materials (prototypes, videos, illustrations…) to support marketing and sales efforts
Contributed to the integration & front-end development of the web application

Software Engineer at Fuze

Oct. 2015 to Oct. 2016 – San Francisco, USA

Joined a team of 4 people responsible for Fuze Out Of Meeting
Introduced a UI Kit and Style Guide to bring consistency to the product and improve our development process
Led the design for two features: profile and settings
Worked on the integration & front-end development of the web application

Web Designer at Fuze

Jun. 2015 to Oct. 2015 – Paris, France

Helped design, develop and launch Fuze's next generation collaboration service "Spaces"
Led the design for a cross-spaces search feature for Fuze Spaces
Led a redesign for Fuze App: account, plans, billing and settings

UI/UX Designer & Developer at HexaTraining Technologies

Mar. 2008 to Jun. 2015 – Paris, France

Led the design and front-end development of LiveMinutes' website & contributed to the front-end development of the web application
Helped design, develop and launch several real-time applications in edtech and enterprise communication

Graphic / Web Designer Freelance

Apr. 2006 to Apr. 2008 – Angers, France

Created and managed an online shop to sell my own original design t-shirts
Designed a logo for a french association called Viacti, still using it in 2021
Designed and developed WordPress blogs
Education
Training - UX Design & Usability of Interfaces

May 2019 – ENI Service, France

Professional Contract in Webdesign

Mar. 2008 to Mar. 2009 – F2i Vincennes, France

Bachelor Degree in Multimedia Design and Development

Jan. 2003 to Dec. 2003 – ECRAN Bordeaux, France

2-Year Technical Degree in Multimedia and Web Technologies

Sep. 2000 to Jun. 2002 – IUT SRC Laval, France